Search here for hardwood flooring in many domestic species such as: White Oak, Red Oak, Hickory, Walnut, and Maple. We can offer unfinished and pre-finished hardwood flooring in solid and engineered in a variety of thicknesses, widths, and lengths.
Shop here for exotic hardwood flooring in all domestic species such as: Amendoim, Australian Cypress, Brazilian Cherry, and more. We offer prefinished and unfinished exotic hardwood flooring in a variety of widths and colors.
We love wood!
After all, who doesn't? It's natural, stylish, and desirable for any flooring application. Through quality products and innovative design, we bring beauty to your home, office or anyplace else that you need a floor.
Everything Customized to YOU

Research
Do your homework. Evaluate your space, your tastes, your budget. Take some time to see what hardwood floor best suits YOU.

Source
You tell us what you need and we then go to our nationwide and international sources, acquired over decades in the wood flooring world, and we'll find the best possible match for YOU.

Supply
When you decide what floor is perfect for you then we will have it made to your specifications, using the best materials, packed securely, and carefully delivered to your requested location. All with our top notch customer service for YOU.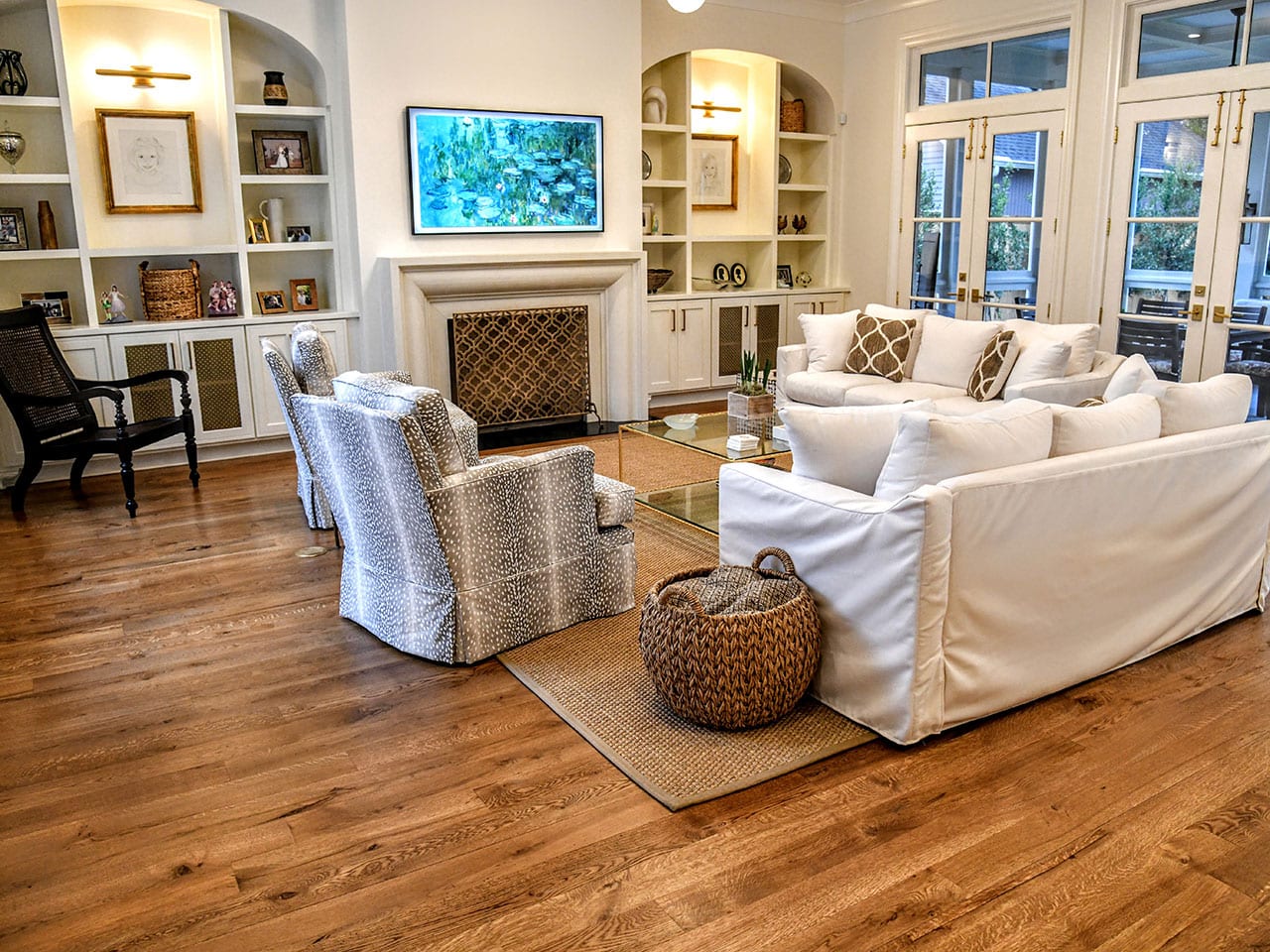 Recent Work
For over 20 years we have had the privilege of supplying the best quality materials for homes, commercial spaces, and numerous other applications.  Please take a look at a few of our projects.
"I have worked with Top Grade Floors for 10 years now and remain amazed at their level of knowledge and professionalism.  There has been no product, from Antique Reclaimed to Exotic species, that Top Grade has not been able to locate for my company. The products provided by Top Grade stands above all others in milling, moisture level, and uniformity in the grade of wood requested.  Wood is delivered on time, more often early, and is always what was ordered. I highly recommend Top Grade Floors for all your wood flooring needs."
-Sheri Calabrisi, Co-owner
Boardwalk Floors
"Top Grade Floors is one of our most reliable suppliers! They have top quality floors & deliver on time. If there is ever an issue they are easy to reach & work to resolve it as quickly as possible. I highly recommend them for whatever wood you need for your project! Great guys! Great products! Great company! What more could you ask for!!"
-Joe Walsh, Owner
Wood Flooring by Walsh LLC
Get in Touch
Let us help you find the perfect floor.